Sign up now to receive these FREE recordings and to be notified about our next Empaths, Sensitives & Intuitives Summit series:
Mastering Your Empathic Abilities with Matt Kahn
The Wealthy Lightworker with Karyn Kulenovic
Featured Speakers:
(click photo to learn more)
Matt Kahn
Karyn Kulenovic
Judith Orloff, MD
Dr. Karen Kan
Dr. Harville Hendrix & Dr. Helen LaKelly Hunt
Dave Markowitz
Dr. Divi Chandna
Julie Bjelland, LMFT
Dr. Titus Chiu
Wendy De Rosa
Keesha Ewers, PhD
Melissa Schwartz
David Gandelman
Bevin Niemann
Michael R. Smith, PhD
Paula Prober
Imi Lo
Dr. Christine Page
Brandon Bennett
Dr. Meg Haworth
Sean Merrick, MA, AMFT
Jacquelyn Strickland
Mark Tanaka
Maureen Healy
Dr. Tracy Cooper
Litany Burns
Barbara Allen
Alane Freund, LMFT
Dr. Mario Martinez
Ritu Kaushal
Dr. Afrouz Demeri
Dr. Debi Silber
Debora Wayne
Jodi Cohen
Asha Clinton, MSW, PhD
With Hosts:
Dr. Natasha Fallahi
The Sensitive Doctor and Founder of Club Sensitive
Melissa Schwartz
Co-Founder of Leading Edge Parenting, Author, Speaker, and Coach for Parents of Highly Sensitive Children
Tranquil and unperturbed, yet sensitive and effective.
— The I Ching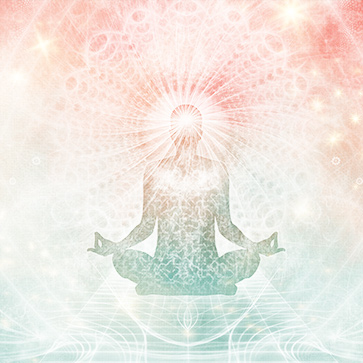 Are you a deep-feeling person who is easily affected by the people, energy, and circumstances around you? Do certain situations — like crowds, relationship drama, or work overwhelm — leave you wanting to crawl into bed and sleep for the next hundred years?
Do you "know" things, pick up on vibes easily, or experience energy more acutely than others do?
If any of this resonates with you, you're likely an empath, intuitive, or highly sensitive person (HSP).
According to Dr. Elaine Aron, a leading expert in this arena, between 15-20% of the population are HSPs.
Sensitive people often feel out of place or like they don't belong.
Misunderstood by others, empathic people often grow up labeled as "introverted," "shy," or "quiet." Many HSPs are accused of being "dramatic," "emotional,"or "overly sensitive." As an intuitive, you may have felt like there was no one who could help you… so you hid your gift — or even tried to ignore it.
Many sensitives and empaths retreat and contract inward to avoid absorbing the unrelenting "noise" outside themselves…
... or act out because it's all too much — and nothing seems to help.
Unprocessed energy often leads to dysregulated people. The shadow side of being an empathic person can be to self-attack, if criticisms have been internalized for far too long.
Sound familiar?
But what if your sensitivity was actually your superpower?
What if you could harness your innate gift of deep feeling and learn exactly how to protect your energy and use your sensitivity as one of your greatest strengths — rather than see it as a burden?
The time has come for you to shine! And we're thrilled to help you do just that.
This series will provide you with a toolkit to pull from when you feel overwhelmed, exhausted, or completely drained — so you can learn to release the energy that isn't yours and feel in control of yourself again.
Discover more about your intrinsic gift — and healthy, science-backed practices, exercises, and tools to master boundary-setting, hone your empathic gifts, and regain control of your sensitivity superpowers in the Empaths, Sensitives & Intuitives Summit series.
Stop Being Battered by Psychic Debris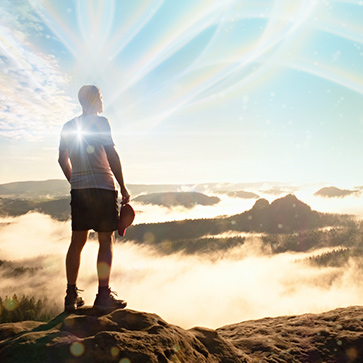 As an empath, sensitive, or intuitive, when your boundaries are weak, you can be trampled by outside influences.
Energy management and healthy boundaries are not something most people learn… especially if your family and loved ones don't understand your nature. This lack of understanding is why so many of us grow up feeling like we don't belong — as if we're on a completely different plane as the rest of the world.
The truth is, you are likely operating on a different plane. A higher frequency, with a completely different vibration. And that's okay! In fact, it's beautiful.
You simply need a different set of tools to master your gift of sensitivity — and turn it into your superpower.
The world needs your light... now more than ever.
When you use your empathic gifts to unlock your soul's purpose — the reason you arrived on the planet at this time — you're likely to feel nourished rather than depleted.
Throughout this series, you'll be part of a worldwide community of empaths, intuitives, and HSPs who also want to understand their true nature, transform their overwhelm into a force of good, and help each other accept their gift as the blessing that it is.
You'll be led by an inspiring gathering of revolutionary empathy experts, luminaries, doctors, and teachers who will help you experience more freedom, increased energy, a greater sense of self, and resilience against outside energetic forces.
Be prepared to learn how to share your light with the world confidently, freely, and without worry or stress.
Here's a sampling of what our incredible speakers will be sharing with you...
| | |
| --- | --- |
| | Spiritual teacher Matt Kahn will help you master your empathic abilities and fully embrace your gift of sensitivity. |
| | Harness your sensitivity superpower and stop struggling with the constant onslaught of negative emotions and energies with Dr. Karen Kan. |
| | Dr. Harville Hendrix and Helen LaKelly Hunt share tools and strategies that empaths, sensitives, and intuitives need to improve personal relationships, enhance communication, and experience more fulfillment. |
| | From Judith Orloff, MD, you'll receive centering and replenishing techniques to stop absorbing other people's stress, deal with burnout, and effectively manage overwhelm. |
| | Integrated health physician Dr. Keesha Ewers explains the unexpected connection between HSPs and autoimmune disease — and how to address it with effective mind-body-spirit practices. |
| | Dr. Divi Chandna offers you rituals to strengthen your intuitive channels so you can connect authentically, restore your own health and wellbeing, and use your gifts to help others. |
| | Empath and empowerment coach Karyn Kulenovic will show you how to fulfill your purpose, attract financial abundance, and realize your cherished dreams without budgeting or burnout. |
| | Join David Gandelman to cultivate your intuition through meditation so you can awaken your untapped spiritual potential and live a life full of balance and purpose. |
| | Dr. Natasha Fallahi will break down the neuroscience behind being sensitive and why it contributes to your suffering in the form of anxiety, depression, stress, and chronic illness — and offer a step-by-step path to restore and heal yourself. |
| | Julie Bjelland will shed light on how highly sensitive people (HSPs) can properly balance their nervous system… by using self-care techniques to move out of survival mode and into thriving so they can live to their fullest potential. |
| | And much more! |
Leverage Your Sensitivity Superpower to Thrive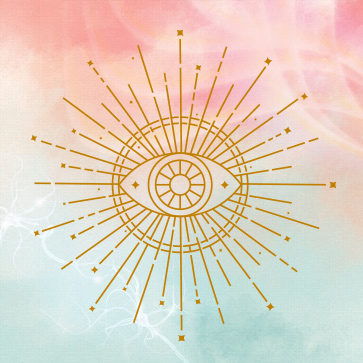 Not only will this series connect you with empathic, sensitive, and intuitive leaders who have activated their natural gift of feeling to fulfill their souls' missions…
… you'll find a place for yourself in an emerging community.
You'll feel (perhaps for the first time!) that you're not alone. And you'll discover exactly how you can thrive as an empath — in your work, with your family, in your relationships, in your healing of others, and in your care for yourself and our beloved planet.
You'll receive insights, practices, and teachings to help you shift old patterns that no longer serve you into affirming thoughts and healthy actions, literally rewiring your neural pathways.
And you'll discover how to take ownership of your life, energy, and responses — so you can stop people pleasing, depleting yourself, and reacting in ways you've energetically outgrown.
You'll develop the skills you need to protect your energy, set healthy boundaries, and receive the love you deserve as a conscious, masterful person of sensitivity and light.
In this extraordinary series, you'll find sessions and speakers to inspire, educate, and empower you to heal shame, guilt, greed, desire, and fear around money, wealth, and worthiness — so you can move into a mindset of abundance, gratitude, and grace.
You'll explore practical tools, science-backed protocols, and therapeutic-style methods to redesign your life and support you in expressing and embodying your authentic self.
If you're ready to ditch the fear and limitations you've held about being different — and gain the skills you need to turn your energetic gifts into your greatest strength — the Empaths, Sensitives & Intuitives Summit series was designed with you in mind.
Sign up now and start unlocking your innate abilities so you can design your dream life and bring your soul's purpose forward.
In this empowering series, you'll:
Stop seeing being sensitive as a burden — and instead see it as a powerful gift
Receive self-care tips to prevent sensory overload and help you deal with overwhelm, which can lead to addictions, overeating, anxiety, and exhaustion
See how a little-known scientific discovery has the ability to improve your intuition and increase empathy, without draining your energy
Discover the 3 types of boundaries that empaths need to stay centered in today's world — and receive an energetic practice to implement these boundaries in your life
Explore easy strategies to shift into calm by stimulating the vagus nerve
Learn the 3 most important things you need to know to stop feeling overwhelmed by outside energy, so you can thrive as an empath, HSP, or intuitive
Integrate the skill of Transformational Telepathy™ so you can quickly and easily release conflict and harmonize your relationships with others
Witness time-tested and highly effective techniques (intuited for empaths and sensitives) to get off the "hamster wheel" of healing and get the results you're seeking.
Explore the deeper purpose of being an empath — and the role it plays in global leadership and the awakening of consciousness
Learn to regulate your nervous system and address the root of self-sabotage, mindset challenges, and caretaking tendencies so you can show up as your best and highest self
Realize that making sure your own needs are met instead of always putting others first is not selfish — so you can finally let go of the martyr mentality
Discover how to instantly change your energy and take charge of your life!
And much more!
The time has come for you to own who you are as a sensitive, empathetic, and intuitive individual. It's time to release the burdens of the past and step into your new life, feeling empowered, activated, and ready to make a difference.
In this transformative series, you'll receive the wisdom and comfort you've been searching for your entire life — and learn how to help others embrace their sensitivity superpower. You're ready to break the cycle of misunderstanding so you can shine… and help others shine too.
You'll be in great hands with series hosts Dr. Natasha Fallahi and Melissa Schwartz, who are passionate about guiding you to release the pain of over-absorption, unleash your natural vibrancy, restore your radiant energy, and connect deeply and authentically with others (and the world around you!) in a safe and satisfying way.
Here's what participants had to say about previous years' Evolved Empath Summit…
"Awesome experience, so great to connect with other sensitives who shared their knowledge and experiences."
Awesome experience, so great to connect with other sensitives who shared their knowledge and experiences. Very insightful and uplifting.
— Claudia, Australia
"The Shift Network did an amazing job with this summit."
The Shift Network did an amazing job with this summit. The speakers chosen were excellent with their knowledge and compassion. Thanks to all for offering this Evolved Empath Summit.
— Daun Murphy, Black Mountain, North Carolina
"I gained a new perspective about my whole life..."
This summit was incredible! Just by listening, I felt heard, understood, and at home. I gained a new perspective about my whole life — past and present — and a new level of understanding and acceptance toward myself. I am very grateful for this gift. I also learned tools I didn't have. This is the first time a summit didn't "clutter" my energy with too much information, but instead moved, cleared it, and added to it. Listening to empaths felt like home. I cried so many times, hearing the language that I understand, and realizing that what I know and feel is real. So validating. I am extremely grateful for this experience.
— Patricia
"This has been one of the most major encouragements in my life recently."
This has been one of the most major encouragements in my life recently. I have felt I was an empath for a long time and have been recognizing much of what I've experienced as not being mine, but there are few people who I know that understand this. To hear a whole group of people, so many empaths who are professionals in this area of focus, over five days expressing this and [offering] ways to help manage all of the dynamics, has been amazing!! I feel like I'm just beginning to get a positive handle on this process and look forward to learning more from the resources provided through the summit!!
— Cindy, Abbotsford, Canada
"... this fantastic summit helped me understand the gift of being an empath."
Being part of this fantastic summit helped me understand the gift of being an empath. As well as how important it is to take care of myself spiritually, physically, and emotionally.
— Jeanine Lebsack, Saskatchewan, Canada
"The speakers I've listened to gave me very much a feeling of worthiness, and very practical advice."
Highly recommended for every empath or highly sensitive person. I can feel very lonely or strange in my real world, as if I'm the only one who feels so much. The speakers I've listened to gave me very much a feeling of worthiness, and very practical advice. A heartfelt thank you.
— Elisabeth, Belgium
"I can now set about healing, changing the direction of my life, and learning about being an empath and how to use my gift."
I now have an understanding of what an empath is. Hearing the experiences of the speakers, I identified and realised that I am an empath. I can now set about healing, changing the direction of my life, and learning about being an empath and how to use my gift.
— Brenda Simmonds, Surrey, United Kingdom
"It was very affirming to learn more about being an empath and how to use the gifts from it in a positive way that will serve the world."
I found the speakers very knowledgeable and able to share their knowledge and personal experience in a way that helped me take in what was being offered as well as use it in my life. It was very affirming to learn more about being an empath and how to use the gifts from it in a positive way that will serve the world.
— Mariahn
"This summit really helped me to realise there are many others like myself and I'm not alone."
So helpful, thank you! This summit really helped me to realise there are many others like myself and I'm not alone. I learnt some new tools for my toolbox as an evolved and empowered empath. So much gratitude for this free online summit.
— Natalia, New Zealand
"... each time I walked away with a deeper understanding of my own empathic qualities and how to live them out to their fullest, healthiest expression."
The Evolved Empath Summit was a powerful reminder that empaths and highly sensitive people (HSPs) have so much to offer themselves, their loved ones, and the world around them. The speakers brought both expertise and personal experience into their talks, and each time I walked away with a deeper understanding of my own empathic qualities and how to live them out to their fullest, healthiest expression.
— Amy, San Diego, California
Co-Sponsors