Sign up now to receive these FREE recordings and to be notified about our next Evolved Empath Summit:
Consciousness, Empathy, Worldview and Transformation with Dr. Shariff Abdullah
Self-Care for Empaths and Sensitive People with Judith Orloff, MD
Featured Speakers:
(click photo to learn more)
Anita Moorjani
Wendy De Rosa
Michael R. Smith, PhD
Judith Orloff, MD
Dr. Christine Page
Dr. Shariff Abdullah
Dave Markowitz
Julie Bjelland, LMFT
Aaran Solh
Jean Haner
Tree Franklyn
Alan Seale
Dr. Divi Chandna
Melissa Schwartz
Karyn Kulenovic
Paula Prober
Dr. Wendy Nickerson
Alison Nappi
Jeannette Folan
Colette Davenport
Denise Dryden
Johnnie Urban
Amber Rochelle
Elaine La Joie
Summer McStravick
With Host:
Bevin Niemann
Life Purpose Coach & Founder of 1 Million Empaths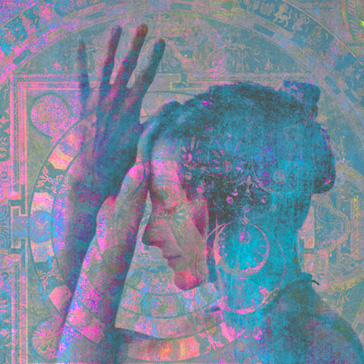 Are you an empathic person who's very sensitive to — or even profoundly affected by — the people, energy, and circumstances around you?
Do you tend to feel the emotions of others as if they were your own... and often experience overwhelm at the weight of it all?
Maybe you constantly cater to others' needs because you think it's selfish to put yourself first... so you feel depleted — without the space to show yourself the same care you offer your family, friends, and community.
If any of this resonates with you, you're likely an empath.
Many empaths isolate themselves because they've been criticized so often for being too sensitive…
… or they retreat and contract inward to avoid absorbing the unrelenting input of the "noise" outside themselves…
Sound familiar?
Well, it's time to embrace your empathic nature as one of your greatest strengths and a truly powerful gift — rather than a burden — a brilliant light within yourself whose time has come to shine!
That's why we're thrilled to invite you to an inspiring gathering of leading empathy experts, authors, and teachers who'll guide you to discover the brilliance and purpose within your empathic gifts, so you can begin to share them with the world and become a beacon…
… a powerful force paving the way to peace, equality, and more effective and loving ways to navigate our world.
Whether you're newly aware of being an empath, or you're already on the path toward wholeness and leadership... you'll discover how to step further into unstoppable empowerment and own (and use) your empathic gifts.
The Evolved Empath Summit series is here to equip you with the tools and strategies you need to use your loving heart, strong mind, and passionate spirit to really make a difference on the planet.
Use Your Empathic Power to Be of Service in the World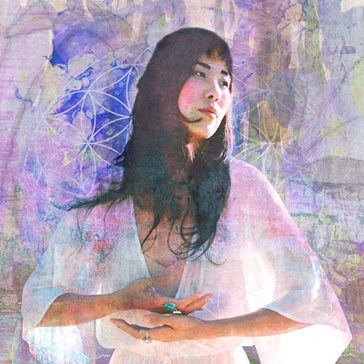 The tremendous shifts happening on our planet — the social, political, and ecological chaos that surrounds us — can make life for an empath particularly challenging.
Yet, your sensitivity and ability to feel others' emotions — and your natural capacity to pick up on energetic shifts in and around you — is greatly needed in today's world.
And, when you use your empathic gifts to unlock your soul's purpose — the reason you came here at this time — you're likely to feel nourished rather than exhausted or overwhelmed.
Throughout this series, you'll hear from empathic and highly sensitive leaders who radiate belonging, purpose, and power… women and men who want to guide you with their wisdom and support your personal journey of transformation — at whatever stage of evolution you're in.
They'll show you how to manage your energy and help you uncover your unique passion to serve, so you can powerfully embody your purpose in a visible way..
If you long to bring your gifts to the world in a leadership capacity, our speakers will inspire you to no longer avoid the public eye just because you're sensitive. You'll receive crucial tools to empower your gifts no matter how you desire to be of service…
… whether you seek healing and integration to lift and lighten your own life… or you're a parent of an empath… a healer or a practitioner of any modality... or a political or social activist...
In this remarkable series, our top experts in the emerging field of empathic power illuminate the path for you as you rise to your full potential and fulfill your highest mission and purpose.
Here's a sample of what our transformational speakers will be sharing with you...
Let go of the burden of being an empath and embrace it as a great strength and gift — even as your superpower — with Anita Moorjani.

Strengthen your energetic boundaries in all areas of your life by building a strong sense of self in your energetic body with Wendy De Rosa.

Michael R. Smith, PhD helps you reframe your experience as an empath as a powerful way to replenish your soul and rejuvenate your mind, body, and spirit... so you can be of service to others.

From Judith Orloff, MD, you'll receive self-care practices, perspectives, and meditations to support empaths and sensitive people in offering compassion without shouldering the suffering of others.

With Dr. Shariff Abdullah, you'll explore ways to perceive events differently, enabling you to work with intense situations, rather than be engulfed by them — and empowering you to become a masterful, joyful creator of your life.

Express the full light of your soul as Dr. Christine Page illuminates the path of intuitive healing to help yourself and others become whole.

Jean Haner guides you in visualizations and provide practices you can do every day to increase your awareness, consciously move your energy, and transform the way you feel and react.

Julie Bjelland sheds light on how highly sensitive people (HSPs) can properly balance their nervous system… increasing their sense of wellbeing and allowing their many gifts to emerge and be shared with the world.

Discover how to heal empathically transmitted illness and pain at the root level with Dave Markowitz.

If you've felt criticized or dismissed for the intensity of your emotions, Tree Franklyn shows you how to listen to your heart's calling to serve and find the courage to express your message in the world.

And many more...
Master How to Thrive as an Empath
Not only will this series connect you with empathic, sensitive, and intuitive leaders who are THRIVING as they fulfill their souls' missions…
You'll find a place for yourself in an emerging community. You'll feel (perhaps "for once"!) that you're not alone. And you'll see exactly how you too can thrive as an empath — in your work, with your family, in your relationships, in your healing of others, and in your care for yourself and our precious planet.
You'll receive insights, practices, and teachings for shifting old patterns that don't serve you into affirming and healthy thoughts and actions, rewiring your neural pathways.
You'll learn to move out of default reaction and people pleasing, to making conscious choices that are good for YOU.
And, you'll find sessions and speakers — experts you'll love and who'll expand your mind — to inspire, educate, and empower you to heal shame, guilt, greed, desire, and fear around money, wealth, and worthiness — so you can move into a mindset of abundance and gratitude.
If you're ready to function more effectively than ever in this world by turning your empathy into your greatest strength, the Evolved Empath Summit series is for you.
Sign up now and start drawing on your empathic abilities to bring your soul's purpose forward.
During this empowering 5-day event, you'll:
Discover how to strengthen and expand your empathic energy out into the world, instead of turning inward and contracting from other people's energies
Unlock your purpose and unique contribution as an empath so you can do work that enhances your life (and the lives of others), rather than staying in a career that sucks the life out of you
Learn that putting yourself first rather than always taking care of other is not selfish, so you can let go of the martyr mentality
Start releasing rescuing and self-sacrificing patterns... allowing others to be with their own challenges
Begin to connect with a community of empaths so you know you're not alone
Receive self-care tips to prevent sensory overload and help you deal with overwhelm, which can lead to addictions, overeating, anxiety, and exhaustion
Explore how to heal the sense of separation and increase your empathy by leading from a "We Are One" consciousness
Start to consider walking away from codependent relationships, so you can live the healthy independent life of your choose
Discover the importance of creating healthy emotional boundaries and working toward your wholeness by listening to and following your intuition
Know that what you're doing makes a difference
Heal shame, guilt, greed, desire, and fear around money, wealth, and worthiness
Discover how to instantly change your energy and take charge of your life!
Understand at a profound level that you're always protected when you're connected to Divine Source energy
And much more...
Your empathy and sensitivity are a positive and advantageous part of who you are. They're also one of the keys to addressing the problems facing our precious planet and our global family. SIgn up for this exploration of all that's possible as you step into the gifts that are often buried beneath the burden of extreme sensitivity — the gifts you can embody in a healthy way to shift your present and our future.
You'll be in great hands with series host Bevin Niemann, whose work is passionately guiding empaths like you to break free from the pain of over-absorption, to unleash their vibrancy, to bring out their courage, juice, and power... and to dissolve self-limiting blocks as they take command of the innate gifts they've always yearned to express in the world!
Bevin has supported hundreds of empaths and sensitives in embodying the truth and power of their gifts, and we know you'll love her too.
Co-Sponsors